DISCLOSURE: affiliate links are used on this page. I only recommend products and services I trust and love. You can read my disclosure here. If you decide to make a purchase through my links, I will receive a commission which is helping me keep my website up! Thank you for all of your support, it's much appreciated.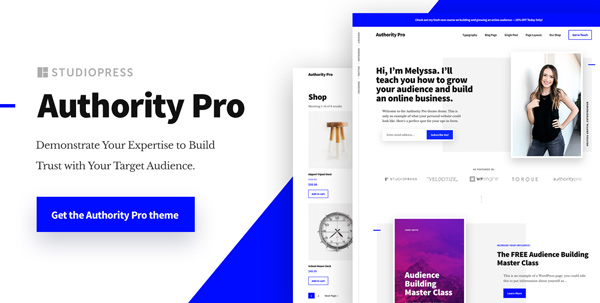 How to write a blog post.
Hello all, today I wanted to discuss ways on how to write a blog post. I've been blogging for almost 9 months now and so far I know for sure you need to have a voice as a blogger in order to connect with your audience. Building up a blog post up can be difficult to learn at first, but you get used to it as time goes by. And honestly, I would say as a blogger you learn something new each and every day. So, go easy on yourself during your learning process and it never hurts to take some classes to educate yourself on blogging and technology.
Good blog posts can help you earn money.
I've learned so much and have come such a long way in my blogging journey. And I really want to help you build up a great blog post, one that you will be proud of looking back on. One that can help you earn money. What really helped me to be able to easily write good blog posts, is using WordPress. This platform has helped me edit and customize my website to how I like it and edit my blog posts easily as well. I love the theme I currently have, it's one of my favorites that I got for free, and here's a great offer if you're looking for a beautiful, free theme.Sign up for a WP Engine plan and receive the Genesis Framework and 35+ StudioPress Themes free!
Blogging is a great opportunity to learn.
However, blogging is not as easy as everyone tries to make it seem. I know everyone sees on Pinterest of those get money from home fast type of pins and let me tell you the truth, that's a lie. It takes a long time to establish your website and learn and implement monetization. You need to learn a lot and be willing to put in the time in order to become a Pro at blogging.  Which is why I've decided to take you along on my blogging journey WITH me. I'm very excited to document my blogging journey with you, my audience. Because mrsplanahead is something I care about deeply and I only want the best content out there for my readers. I also want to share my blogging journey so that any new blogger landing on this post, knows that they aren't the only ones lost and confused. Because I've been there too. You're not alone.
How to write a blog post.
Today's topic? How to write a blog post. Writing a blog post can seem sort of complicated, especially if you don't know what you're doing. I thought I knew how to write a successful blog post, but I actually didn't. Which is why it's very helpful to look up free YouTube tutorials and educate yourself if you want to build a successful website. There are tons of free information out there already and it doesn't hurt to start studying how to write a blog post that helps you earn money.
When you've been blogging for a certain amount of time you start to WANT to engage with your readers. Your readers are your audience. They are viewing your page and taking it all in. You may even build friendships with other bloggers in the process, which I highly recommend. All of this is key to being able to write a successful blog post and helping you earn money for your website. Your audience is who you're talking to, who you are trying to relate to. It only makes sense to build your audience. You need to focus on growing your email list.
Related post: 6 Ways To Make Blogging Easier
Writing for your audience is key to write a successful blog post.
As you continue to grow you email list and get to know what your audience wants, and receive feedback, you are getting a clearer picture of what you are going to blog about. My number one tip is to keep creating new content. As bloggers, we know how constantly busy we are doing other tasks trying to grow our following, while writing on the side. However, don't stop creating new content just because you're trying to learn something new too. New content is vital to keep your website running and relevant.
Get to know your audience and ask questions. Make sure at the end of your blog post you are asking your audience questions. For example, tell them to leave you comments if they tried any of the ideas you've suggested. Or what they want to hear from you next. Talking to your audience and replying to all of their comments is key.
Stay organized with blogging.
If anything, you need to get organized by having your daily planner ready to go every single morning or time you're starting work. Working on your website should be daily, in my opinion. I do take occasional breaks, but more often than not I'm trying to put in 3-4 hours a day. You can purchase this amazing planner in the link down below. The Erin Condren life planner can help you stay focused and on track as a blogger. You need to stay motivated and hold yourself accountable if you want to build your audience and make money.
https://www.erincondren.com/hardbound-lifeplanner-customizable-calendar-learn-more
Focusing on keywords is necessary to write a blog post that earns.
Keywords are very important for your blog post. In order to do this successfully, you need to learn about Google SEO. There is so much information out there about SEO and I'd get started on that as soon as possible. Here's a fun fact for you, I was writing and creating new content for my audience for almost 9 months before actually learning about SEO. It can take time for it to work, so starting early is better. Don't make the same mistake as I did!
Ultimately, I didn't mind because I've been learning and to me this is an interesting journey that fascinates me. Make sure you're inserting enough keywords that EARN into your blog posts, but don't overwhelm your reader. Put the keywords into your blog post smoothly. Just speak how you would normally speak to your friend in person, but in a blog post. Use free keyword search engines until you are earning some money. Invest later in a great keyword tool, if you want. I don't.
Writing a blog post is time consuming, but worth it.
What's not to love about learning to blog? All my life I have been very passionate about reading and writing. And it just hit me too, I have always dreamed about having a blog. I have it now! Blogging isn't easy, but it is not an impossible journey to go on. Even if you are a busy stay at home mom dealing with toddler tantrums, you can still blog. Crafting your blog post isn't easy at times, regardless investing time into your blog can be very rewarding.
You need to manage your time right, especially if you're a busy mom. I would suggest strongly to organize your tasks out into your planner and try to break up the tasks to not completely overwhelm yourself. Take your time, but just get them done. You got this.
Finding your voice is useful when writing a blog.
However, finding your voice is the tricky part. Here's my first tip of advice: don't let those Pinterest pins fool you or suck you into thinking you need to make every blog post about getting money from your audience. I have learned this firsthand because I did that for many months and I felt like a little piece of me had been taken out. Especially in the beginning of becoming a blogger.
Why, when time is money? I get it but I NEED to write about what I love and don't need to stress every single blog post about affiliate sales and links to click on. Although, if making money is essential to your blog, keep doing your thing. I'm not here to tell you otherwise. This post is for the writing community, who I have gotten to know so well through Twitter. This post is for those trying to keep their content going and keep it fresh for their readers. For those wanting to earn money but also have their content flow out freely and easily.
If you don't follow the writing community on twitter as a blogger, then you are missing out. I absolutely love this community. They are working to be authors or are already accomplished published authors. Either way, they write to write. Because they love it and cannot be without it. That's admirable, in my opinion. And essential to being a blogger.
Write more than a thousand words for your blog post.
Whatever is on your mind, transform it into a blog post. Hopefully, you have a lot to say and the words flow out of you coming out to more than 1,000 words. However, I've found it difficult to write 1,000 words at times. So, it's key to actually brainstorm and spend some time writing. I feel like a good, well thought out blog post should take about an hour, minimum. Even though you've hit publish and your content is out there, you can still go back and add another 1,000 words later on. Why? Because that helps you with Google SEO and helps your website rank higher when you talk about whatever the subject is on your blog post. Honestly, I think 3,000 to 4,000 words is best. Just keep using your keywords.
You want your audience to subscribe and come back for more.
Your audience can tell when you've rushed a blog post. Trust me, there will be typo's and sentences that are out of whack. My advice for that is: don't publish it until you've spent more time on it. Keep it in your drafts and work on it when you have time. Try to get it done on time, especially if your posting on social media when a blog post will be out by. Keep your word so that your audience trusts you. Trying to post on time and writing ahead of time give you plenty of time to pick a topic, focus on sending your message to your audience, focus on SEO, and fill your blog post with plenty of content passing 1,000 words. The more valuable content your blog post has, the more you reader will want to come back to your website, and hopefully subscribe.
Those subscribing will more than likely buy a product that you've launched. I'm assuming, if you're a blogger, then you want to come out with a book one day. That's what I plan on doing and I'm so excited about.
Separate up your blog posts with headings.
Do you know how many people are out there, online scrolling on social media? So many!! I know, I am one of them! Not only am I constantly looking for new hairstyles to try on my daughter's hair for school, I also am constantly looking for new, easy, and affordable dinner recipes to try out for my family. I find this all on Pinterest, which is so important for your blog, especially if it's a lifestyle one. You need to create pins often of your most popular blog posts and release them on Pinterest. Also, don't forget that we are ALL busy and wanting to get to the point fast. We don't have time to waste. So, don't have bunched up paragraphs. Make them short and sweet, but to the point.
Separate your blog posts up with headings that are H2. Keep the attention of the reader on your blog post. Make sure you're breaking up the text and getting to the point. I say, save the rest for your book or product you're going to come out with.
Keep your reader engaged.
Don't forget blogger that headings attract your reader's attention more often than not. Focus on coming up with catchy headings and topics to keep your reader engaged and entertained. You can do it! You've just got to spend a little time on this because we all know practice makes perfect, when it comes to blogging. Get some ideas off of Pinterest and there's always something trending that may capture your attention enough to create a lengthy blog post about it. Never copy anyone's work, but writers write. And most importantly we write about what we know and what we want to share. So, try to keep your reader engaged and not get distracted and click somewhere else.
You're bound to have something in common with someone. Even if you need to let something off your chest, do so. That's how to find your voice as a blogger. And chances are, your reader will love that and subscribe.
Make sure your title is keyword relevant.
Re-read your completed blog post afterwards and you will just know exactly what your blog title should be. Also, do some research on keywords and make sure that is all throughout your content. I always read my blog posts thoroughly and make sure the title is something I'm okay with. The title is what draws the reader in, so make sure it is direct and to the point. Of course, I double check and make sure my title is searched for in Google firstly. Your title is the first thing your reader sees. Spending time on creating a catchy title is definitely what you want to invest some time in.
And now, you have a catchy title. You've done all that because you have found your voice and taken the time to write your blog post well.
Bold keywords in your blog.
Make sure you are highlighting those keywords to make it easier to find your blog post. Write what you know and make sure your audience is following along. That will come so easy. Whether you're driving in the car or eating dinner, when you have a blog post idea don't just jot down the title. Write the first sentence that's on your mind. I constantly italicize my words when I want to get my point across, but I bold important key words and phrases.
Make sure to capture all of those little thoughts circling on in your head and type it up later at night, when you've had some time to cook up that idea. Trust me, that's where the best blog posts begin. Little thoughts swirling in your brain.
You've learned how to write a blog post.
If you've followed these steps, you have finally learned how to write a blog post. I love talking about motherhood, marriage, writing, blogging, and so much more! These topics are fun for me to dive into and share my personal experiences from.
Sometimes, I like to discuss how I parent my children and helpful ways to deal with tantrums and mood swings. The reason I blog about these things is because I am currently LIVING it and have been for a few years now. I know these topics like the back of my hand because I've been experiencing them for years firsthand. Moral of the story? Write what you know about because the whole world wants you to share your experience and hopefully, learn something from it.
Takeaways:
A little update on me: I've come to love getting my thoughts and feelings out with blogging. Also, I've been discussing how to deal with toddler tantrums. It's been great to get it out the frustrations of parenting and tips on making it better.
Not only that, I have been so busy! School morning routine has started once again and it's taken over my life! I'm also writing my first book and I'll be releasing it soon. I'm so very excited. Make sure you subscribe for any updates on that if you like my content, and want more.
Even if I am not active online 24/7 that doesn't mean that I won't get to your comments or thoughts when I can. Feel free to leave a comment, and leave your links if you want me to follow your blog. You can find me on twitter @mrsplanahead and Instagram @mrsplanhead too.
Until next time,
xoxo,
mrsplanahead